The introduction of Die Casting
Views: 0 Author: Site Editor Publish Time: 2022-04-20 Origin: Site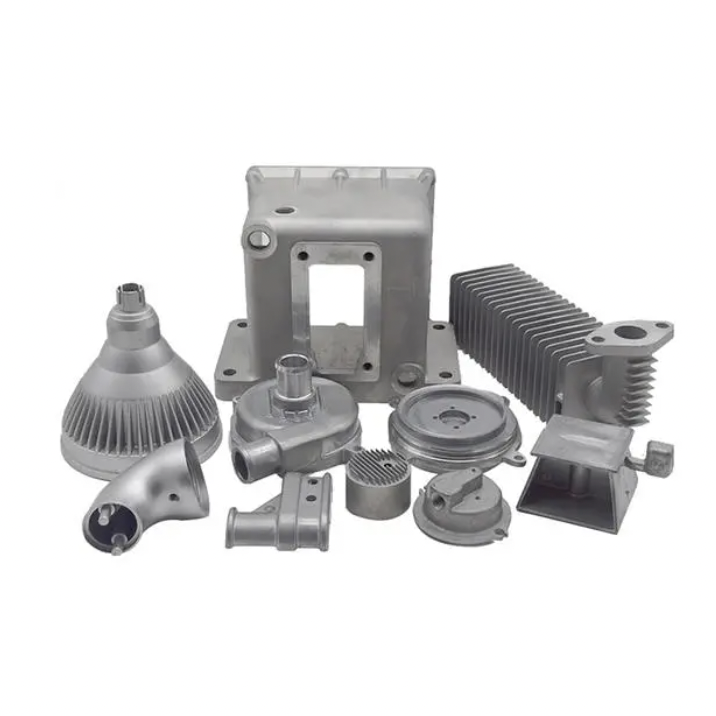 Pressure die casting is a metal casting process characterized by the application of high pressure to the molten metal inside the mold cavity. The mold is usually machined from a hard, rigid alloy. The process of casting is somewhat similar to injection molding. We classify machines into two different types depending on the type of it, hot chamber dies casting machines and cold chamber die casting machines. The difference between these two types of machines is the amount of force they can withstand. Usually, they have a pressure range between 400 and 4000 tons.

Here is the content:
Hot Chamber Die Casting
Cold Chamber Die Casting
Hot Chamber Die Casting
Hot chamber dies casting, sometimes referred to as gooseneck casting. It has a pool of liquid, semi-liquid metal in a molten state, which fills the mold under pressure. At the beginning of the cycle, the piston of the machine is in a contracted state and the molten metal is ready to fill the gooseneck section. The rise of the pneumatic or hydraulic piston squeezes the metal and fills the mold. The advantage of this system is that it has a very high cycle speed (about 15 to 16 cycles per minute) and is easily automated. The process of melting the metal is also easy. The disadvantages include the inability to die-cast metals with high melting points, as well as the inability to die-cast aluminum, which would bring out the iron in the melt cell. As a result, hot chamber dies casting machines are generally used for alloys of zinc, tin, and lead. However, hot chamber die casting is not able to die-cast large castings, and its casting is generally for small castings.
When casting metals that cannot be used in the hot chamber die casting process (such as large castings) then cold chamber dies casting can be used (including aluminum, magnesium, copper, and zinc alloys with high aluminum content). In this process, the metal is first melted off in a separate crucible. A certain amount of molten metal is then transferred into an unheated injection chamber or injection nozzle. The metal is injected into the mold by hydraulic or mechanical pressure. However, the biggest disadvantage of this process is the long cycle time due to the need to transfer the molten metal into a cold chamber for freezing. There are two types of cold chamber die casting machines. There are vertical and horizontal machines. Vertical casting machines are usually small machines, while horizontal casting machines are available in various models.
TEAM MFG is a rapid manufacturing company specializing in ODM and OEM. We provide quality service to our customers in strict accordance with ISO guidelines. Since 2015, we have been offering a range of rapid manufacturing services such as additive manufacturing services, CNC machining services, injection molding services, pressure dies casting services, etc. to help you with your small-batch manufacturing needs. Over the past 10 years, we have received a lot of positive feedback from our happy customers. We believe that "Product quality is the lifeblood of TEAM MFG".